Organizing Committee Members - Gynecologic Oncology 2020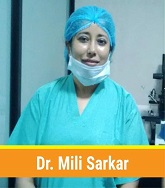 Doctor
Cribs hospital
India
Mili Sarkar(Biography)
Mili Sarkar has completed her MBBS, MD (AFC), Gynecologist & IVF expert, Cribs hospital, Madhubani, Khirma, Bihar and she is a worked as clinical researcher in certified human genetic, clinical research & trail, IVF / hospital project head, in feni hospital & laparoscopic institute, Bangladesh. She has Participated as Organizing committee members, Ghalib University, Kabul. She is also a worked as Senior Advisor of CPHFS Central Publish Health & Food Safety, India. She achieved international global achiever award / multi-talented award and served as keynote speaker for the international conference at Sri Lanka 2016, rashtrawad patrakarita global achiever award in health care, & sahitya conference, Thailand-2017. Published articles & blogs in health times, via media newsletter, awarded by Rxpharma, Equinox Lab.
Mili Sarkar(Research Area)
Gynecology & Obstetrics, Food & Health, Business Management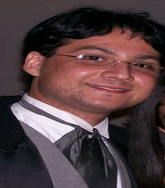 Prof
Foundation State University Center of the West Zone (UEZO)
Brazil
Glaucio Dire Feliciano(Biography)
Professor Glaucio Dire Feliciano (D.Sc.) has a degree in Biological Sciences from the Federal Rural University of Rio de Janeiro (UFRRJ / 1999), a master's degree in Human Biology and Experimental (Morphology) from the University of Rio de Janeiro (UERJ / 2001) and doctorate in Biology (Nuclear Biosciences) by the University of the State of Rio de Janeiro (UERJ / 2004). He completed his postdoctoral degree in Experimental Pathology from the State University of Rio de Janeiro (UERJ / 2005). He is currently a research professor in the area of Neuropharmacology and Neurochemistry of the Foundation State University Center of the West Zone (UEZO), where he is responsible for research on the Study of the biological effects of natural products with investigative interest in the Brazilian single health system (SUS) , which is developed in the Laboratory of Chemical and Biological Analysis (LAQB). This research professor has experience in the areas of Biochemistry, Biophysics, Morphology and Neuroscience, mainly in the following subjects: Radiolabeling, Biological Effects, Medication Interaction, Histology, Physiology, Pathology, Metabolism, Toxicology and Neurosciences. Member of the American Association for Science and Technology.
Glaucio Dire Feliciano(Research Area)
Study of the biological effects of extracts of natural products, Analysis of the biological effects of extracts of natural products and essential oils processed from plants belonging to the national list of medicinal plants of interest to SUS / RENISUS, Analysis and toxicological control of extracts with phytotherapeutic potential of Brazilian flora, Analysis of bacterial virulence and study of biological effects related to extracts of natural and synthetic products, Evaluation of the biological effects of natural and synthetic products.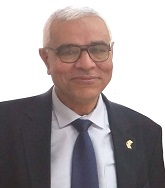 prof
Zagazig University
Egypt
Abdelmonem Awad Hegazy(Biography)
Abdelmonem A. Hegazy is currently working as Professor of Human Anatomy and Embryology Department in Faculty of Medicine, Zagazig University (Egypt); as well as he is a Consultant of Obstetrics, Gynecology and Infertility. He is the former chairman of the Anatomy and Embryology Department, Faculty of Medicine, Zagazig University (Egypt); and Professor in King Saud and Majmaah Universities (KSA) 2009-2013 and Misurata, Faculty of Medicine (Libya) 2000. He is the Editor-in-Chief of the following international journals: International Journal of Human Anatomy (USA); Journal of Experimental Medicine and Biology (Singapore) & Women Health and Complications (UK). He is the Former Editor-in-Chief of Zagazig University Medical Journal (Egypt). Hegazy is also a referee member of scientific research submitted for promotion of professors in Egyptian Universities. Hegazy participates in Zagazig University academic, scientific, educational and professional development activities in the fields of medical sciences development, including basic and clinical research, policy implementation, design programs, set coursework plans, curricula, syllabi, scientific conference paneling, as well as designing and delivering a wide scope of continuous professional development programs, including training, strategic planning, research methodology, scientific thesis and dissertation writing; research proposal, medical ethics, organization behavior issues, all with emphasis on system and staff development. Hegazy is a member of Institutional Research Board (IRB) unit, Egyptian Medical Syndicate, Egyptian Society of Anatomy, and Postgraduate and Scientific Research Affairs Committee, Faculty of Medicine. His pool of academics consists of original research articles/books/book chapters in various national and international accredited publishing houses. Hegazy has plenty of scientific publications and projects with many citations. He has got many national and international honors and awards. Hegazy has been supervising post graduate students in their thesis works. He is also a well-known reviewer/referee/editorial board member in more than 100 international indexed journals.
Abdelmonem Awad Hegazy(Research Area)
Basic medical sciences, Anatomy, Embryology, Neonatology, Histology, Histopathology, Infections, Infertility, Gynecology, Obstetrics, Genetics and Congenital anomalies.